We can't help everyone, but everyone can help someone,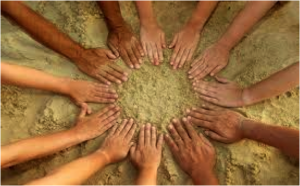 AND TOGETHER WE CAN MAKE A DIFFERENCE BY LENDING A HELPING HAND
A two-week trip to Cameroon will give you an idea of some of the events that you have contributed to; either in kind or in words,  to witness  the fruits that you have sown in the past by empowering  this impoverished community.  You do not have to be in the medical field to make a difference.
The following list are skills needed for this trip to consider if you are interested in one of this future mission trips:   See Pictures past missionaries on our website.
Medical:
Basic/preventive health services
Patient screening
Medical Record keeping
General Nursing/Laboratory Skills
Health Education
Physician Services, General medical/any specialty)
Other:
Education and entrepreneurship
Reading
Starting and succeeding in a small business
Sewing, knitting, quilting
Agriculture (corn farming) etc.
Handy-man skills.
Welding, Mechanics, Plumbing, Carpentry
Nutrition
Religion
Sharing God's word
Christian Evangelism
We continue to make yearly trips to Cameroon as we are able to afford.
If interested call the First Presbyterian Church office at 814-362-362-5569 or call Christina Siewe at 814-362-3654.
No skill or talent is too small in making a difference.  And if you cannot travel to Cameroon Africa for this volunteer trip, please make a donation or contribution if you can. Thanks